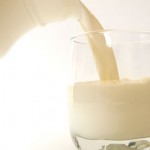 After reading about people using raw milk fasts to treat different diseases, I became interested in what the experience of living only on raw milk and water would be like. Being active and fit I was not worried about what would happen. But I must admit there were other reasons why I was interested.
Some of the people I consult about their nutrition needs might benefit from the benefits of raw milk, but I always like to try things out before I suggest things to others.
So, there I was sharing my ideas with the farmer (James Nors) where I get our raw milk (NorsRawMilk.com) and he mentioned he would be interested in how it would work with me and offered to help supply me with the extra milk I needed, if I would start now. Well how could I turn down the idea now.
It all worked out that I would need near a gallon of raw milk a day to get the nutritional needs for a person my size (6′ 2″). I was not worried about the milk being lacking in any area as it is the perfect food. To understand more on this topic visit an article I wrote, Raw Milk – 8 Reasons It Is "The Perfect Food".
Here are the overall things I noticed with my raw milk experience. First let me say it would have been neat to have gotten a blood workup before I started, but things were sort of sudden and I was on the milk wagon before I knew it.
Day 1 – 7. It was a very pleasant experience this week. I did take my waking blood pressure/pulse and weight. This week I did not notice any changes in my pressure or weight. My energy stayed very high like always and I had normal bowel movements, but I did notice that the frequency cut to half. This I attribute to the reduced volume of food being consumed, raw milk is a very nutrient dense food. The desire to chew was not overbearing, so one week down and only 3 to go. Water was consumed to balance my liquids. My sleeping became more sound with dreams happening more frequently.
Day 8 – 15. Changes started happening this week. I did see my blood pressure drop a few points, not to any concerning low point. Weight started leaving me at a rate of 0.2 lbs. a day. This was not a concern as I needed to drop 10 lbs. or so, overall this was a pleasant experience for far. My energy was staying high and I slept fine with many dreams nightly. Around day 13 I did notice I started having some issue with bowel movements. I should have started taking psyllium husk and slippery elm sooner, the next 2 days were not pleasant, but this soon cleared up and my bowel movements were back to normal. Wow, some detoxing must have accrued as the smell for the last 3 days of this week's bowel movements were very pungent. I had to start scraping my tongue daily as it would get a thick brown smelly goo, which appeared that I was detoxing through my tongue. My teeth never felt scummy. Drinking the raw milk was still easy and enjoyable, but soon things would change. Water was consumed to balance my liquids.
Day 16 – 23. Wow, this week was harsh. Not being able to eat or should I say chew my food was getting to me. At one point I was dreaming about soaking steak in milk, I WANTED TO CHEW SO BAD! My daughter even told me I was insulting Mom by not eating her hard cooked meals, I was missed at the dinner table. Actually I would have to leave that area of the house and go work in the office to stay away from the smell of her cooking if I was to keep my sanity. Blood pressure levels did continue to drop a point or so along with the weight. Continued the daily tongue scraping. Energy levels stayed high and I was never hungry, but it became even hard to read about food. Funny thing is I never did dream about food. As before energy levels stayed high and all worked as normal. Water was consumed to balance my liquids.
Day 24 – 30. I increased my milk consumption to 1 gallon a day to see if the weight loss would reverse. At the same rate that I was losing weight I began to pick it backup. Still with all that I know about raw milk I am amazed at its nutritional value, one could live off it for as long a period as needed in my option. My energy level stayed high this the last week of the raw milk fast. Bowel movements normal now that my body has grown used to the milk diet. I did notice my skin has become softer and some callus places like my elbows have just about become smooth with new skin. My mental outlook is strong and I feel very well. Blood pressure has stabilized at what my be my new normal. I have noticed that it has been taking longer for my tongue to get to the level where it needs to be scraped. It will be interesting to see if it rises in the next month on my normal diet. Water was consumed to balance my liquids. Sleep still very solid.
Throughout the fast my energy stayed very high. During the month I continued my normal exercise routine. 3 times a week I do what I term speed workouts, which consist of jumping jacks, push-ups, crunches, running in place, and more abs exercises. The workouts are done at the highest speed possible without rest between each with sets consisting of 30 reps, followed by a very brisk 2 mile walk at a 13 min./mi. pace. On off days a slower 2 1/2 mile walk is done. Over the month I did loose 8 pounds and did see a slight increase in muscle mass.
It is interesting that the only time I was low on energy was the first day I went off the raw milk fast. I ate raw greens and low protein the first day, but felt as if my plug was pulled. The next morning my energy level came back, so I feel that my body must have needed to use more energy to digest its changed food diet. The weight has not come back, but it has only been a few days since ending the fast. I have noticed that while I still continue to sleep solid the intensity of my dreams has backed down.
The need for scraping my tongue daily has fallen back to normal. I feel that my body detoxing level has now returned to a normal level. Throughout the 30 day raw milk fast I did see a good amount of detoxing, which surprised my as I detox often throughout the year.
Overall I would rate my experience on the milk fast as a pleasant easy experience. If one does not live in a household where other meals are being prepared the fast would be much easier. 🙂