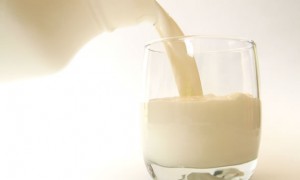 So, what makes raw milk so perfect?
First let us establish what "Raw Milk" is, milk that has not been processed in anyway, no heating, no filtering, no separation of any kind. This "Raw Milk" is from grass (pesticide free) fed cows that have been spared the issues of recombinant bovine growth hormone (rBGH). Getting the picture of why it is called "Raw Milk". In this definition the milk is still a LIVE Food.
Raw milk has been consumed by humans for thousands of years and was a valuable trade commodity. The size of ones herd was considered a measure of wealth. In fact often the rich rulers only entrusted the tending of the herds to their children. Let's look at some reasons why raw milk is a complete and balanced food.
Proteins: Raw milk contains proteins that provide resistance to many viruses, bacteria and bacterial toxins. It also, contains all 20 standard amino acids required for human health in a form ready to be used.Pasteurization destroys 20% of these proteins and changes the make up of the remaining proteins causing the body to have trouble in the processing of these proteins.
Carbohydrates: Raw milk primary carbohydrate is Lactose. The enzyme lactase is contained in the milk which aids in the digestion of Lactose. Lactase is destroyed in pasteurization causing lactose intolerant people to have difficulty digesting the milk. I have friends that are lactose intolerant who have no problems when drinking raw milk.
Fats: Over 66% of the fat in raw milk is saturated. Saturated fats needed by the body as they support stable cell membranes and are necessary for the production of key hormones. Processed pasteurized milk has most of these fats removed for use in other products.
Enzymes: Raw milk contains over 60 beneficial enzymes for digestion, immune system support, and growth. Pasteurization destroys most of these enzymes.
Vitamins: Raw milk contains vitamin A, vitamin D, niacin, riboflavin, thiamine, B6, B12, pantothenic acid, folic acid,  Some of these are damaged or destroyed by pasteurization that is why the milk has to be fortified with vitamin A and D.
Minerals: Raw milk contains many minerals need for proper cell function, phosphorus, zinc, potassium, magnesium and of course, calcium.
Cholesterol: Raw milk contains cholesterol needed by the body to maintain membrane integrity.
Beneficial Bacteria: Raw milk is a living food that produces its own bacterial protection. This bacteria aids in immune system support of which 80% is contained in the human intestinal track.
Wow did you know that a glass of raw milk could contain so much? Our Parents knew what they were saying when telling us to finish our milk because it is good for us. Now we just need to make sure we are drinking our "Raw Milk". To find a farm in your area were you can get some great milk, visit RealMilk.com. When selecting your milk keep in mind that anything that the cow has eaten or been injected with will be passed on in some form in the milk and meat of the cow to you.
There have been case studies done to show that a person can survive and thrive by consuming only "Raw Milk". I have tried living for 2 weeks only consuming raw milk, my energy level was normal and I felt great. The only side affect was I sure missed 'chewing' my food.
If you want to read more about raw milk let me recommend The Untold Story of Milk: The History, Politics and Science of Nature's Perfect Food – Raw Milk from Pasture-Fed Cows
, by Ron Schmid.
So enjoy your raw milk and let me know what you thought about this article by leaving a comment below.
thanks, Jeff