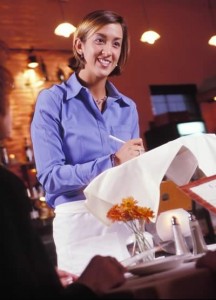 Wow, are there some super delish things to eat during the holiday's or what?!! It is that holiday time of year already? We made it through Thanksgiving and now we get to enjoy Christmas. Did you know on the average people consume up to 4,500 calories a day during the holiday season. "How can that happen?!" you say. Let's take a look and see how easy it is.
With all the rush and fun of the season we are often eating out more than usual. Here is a fact that is not so fun. Just one of those yummy extra special holiday meals can rack up nearly 2,000 calories or take a look at that special holiday drink from that coffee shop that is on every corner, almost 500 calories.
Keep your head about you, enjoy the season and start the new year off without the regrets of seeing the scale remind you how much fun you had while out shopping or visiting.
Here are a few tips to help you stay in control over this busy Christmas Season and keep some of that unwanted weight gain off.
When Eating Out:
Ask for water and some fresh lemon wedges, squeeze the lemons in the water and enjoy with out adding any sweetener. Remember lemons do the body good… "When Life Gives You Lemons, Make Lemonade"
Get a small salad as an appetizer and get the dressing on the side, so you can control how much is added. Or better yet, forget the dressing and ask for plain olive oil instead.. you can then take some of your lemons and squeeze them over top of your salad. You will be surprised how much it can help fill you up before the main meal.
Order from the menu and stay away from the buffet.
Order small or medium-sized portions. Heck check out the kids meals.
Order meals that are steamed, baked or broiled, not fried.
Change out the fries for some vegetables, you avoid some of the bad oil and bad salt. Canola Oil: Healthy Oil or Pesticide? and Do I Need Salt? Life or Death?
Make A Plan! Treat Yourself! Commit to getting that favorite holiday snack or drink only once every few days, not every afternoon. 😉
If you have a plan you can enjoy the holidays and not pay for it in the new year. Coming up we will have some more tips to help you stay on your game this Holiday Season.
Have A Great Christmas!!!

Email To A Friend

Print This Page