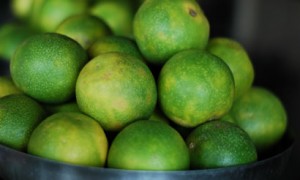 This garlic and lime marinated chicken is easy to prepare and super tasty. This chicken goes especially well with Mexican or Southwestern dishes. It is great served with black beans and salsa on the side….oh and don't forget the avocado 🙂
4 boneless, skinless, chicken breasts (pounded to even thickness with smooth meat mallet)
2 Tablespoons lime juice
2 teaspoons minced garlic
1/2 teaspoon sea salt
1 teaspoon chili powder
1 teaspoon ground cumin
Place the chicken in a shallow glass baking dish. Drizzle with the lime juice and top with garlic. Next sprinkle each piece of chicken with the rest of the seasonings; salt, chili powder, and cumin. Place in refrigerator and let marinate for about 2 hours. The longer you marinate it, the tastier it will be.
Cook the chicken outdoors on the grill, or indoors with an electric grill or under the broiler. Cook chicken until done, juices run clear.
Serve as desired. Black beans, salsa and avocado are great with this chicken.
Serves 4.
*Sugar-Free / Grain-Free

Email To A Friend

Print This Page