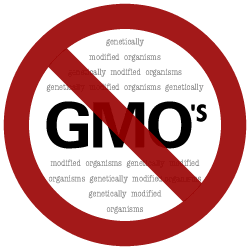 What is the big deal with GMO? The FDA and the mainstream media say it is fine for us.
Before we dive into the fray lets define GMO so we all are on the same page. GMO = genetically modified organism, let me give you an example; there is corn that is readily sold at the local market that has been genetically modified so it can be sprayed with a pesticide that kills all the weeds, grass, etc…, but does not harm the corn. Kinda scary sounding, "Super Corn". Other common products that can be at risk; corn, soybeans, canola, cottonseed.
Well all that neatness comes with a price. One study was conducted in which baby rats were fed GM soy flour from a local store. Over 50% of the baby rats died within 3 weeks from eating the GM soy flour. I know humans are different from rats, but it makes you think something is wrong.
There are many other studies that have been conducted and the results are the same. Europe has banned GM products from its stores and just recently Argentina's Ministry of Defense banned GM soy from its fields.
Why are we and our livestock in America allowed to consume GM products?
Since this is Non-GMO month you will find many health stores throughout the nation promoting Non-GM products. Jeffrey Smith, with Institute for Responsible Technology is one of the biggest leaders against GM products is calling for Americans to rise up and start purchasing GM free products. He is offering a free Non-GMO Shopping Guide so you can make the correct choices for your families health.
"In [the beginning of] 1999, the biotech industry… was still anticipating that they could replace 95 percent of all commercial seeds with genetically engineered seeds within five years… But a single high profile GMO food safety scandal erupted in middle of February 1999.

Dr. Arpad Pusztai… has been gagged and told that if he talked about what he knew, he would be sued. Well, by an order of parliament, his gag order was lifted and he could finally talk about how he discovered that genetically engineered foods were inherently unsafe and could create all sorts of damage — just from the process itself, irrespective of what gene you put in.

Seven hundred and fifty articles were written within a month, and within 10 weeks virtually every major food company committed to stop using GM ingredients in Europe because it had become a marketing liability.

They weren't instructed to do that by the government. They were instructed to do that by consumers at the top of the food chain."
If we can get just 5% of the people in the nation to stand up and start shopping for Non-GMO products we can make the food producers change their ways. It happened in Europe in just 10 short weeks, why can't we make it happen here.
What can you do?!
Share this article with your friends, (by using the 'Email To A Friend' link below), link it on your Facebook page, start reading about GMO on the web to educate yourself so you can share with your family, friends and co-workers. Printout the Non-GMO Shopping Guide and use it when you go food shopping. We have already seen what has happened with our nation when we did not stand up and exercise our rights, don't let your right to health food be taken away too.
Keep Up The Fight,
Later…Jeff
Sources:
This Toxic Food is BANNED in Europe – But They're Treating us Like Boneheads
This Supermarket "Health Food" Killed These Baby Rats in Three Weeks