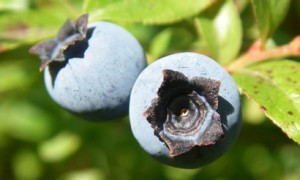 This blueberry sauce is great for topping many things, such as cheesecakes, ice cream, frozen yogurt, and much more. The possibilities are endless…..and it being sugar-free is just another added bonus!
1 Tablespoon arrow root powder
1 Tablespoon lemon juice
1/4 cup water
2 cups fresh blueberries. washed and drained (you may substitute frozen blueberries if needed)
several drops of NuNaturals Pure Liquid™ Clear Stevia™, to taste (about 10 to 20 drops)
In a small bowl whisk together the arrow root powder and lemon juice until no lumps remain. Set aside.
In a small saucepan add the water and blueberries, gently mash a few berries with a fork (no need to mash if you are using frozen berries).
Pour in the arrow root-lemon juice mixture and stir to combine. (note: if using frozen berries, let them thaw slightly in the pan over med. heat first, before adding the arrowroot mixture.)
Heat over medium heat, stirring constantly. Cook until bubbly and slightly thickened. Remove from heat.
Sweeten to taste with several drops of stevia liquid. Refrigerate until well chilled.
Makes 1-1/2 cups of sauce.
*Sugar-Free / Grain-Free

Email To A Friend

Print This Page