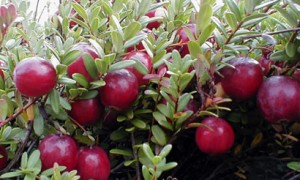 Cranberry sauce is a staple at the Thanksgiving table. This version is a family favorite…it's great tasting and uses a lot less sugar. The sauce is slightly tart with a tangy orange-spiced finish.
12 ounces fresh or frozen cranberries
1 cup freshly squeezed orange juice
zest of 1 orange
1/4 teaspoon ground ginger
1 teaspoon cinnamon
1/4 to 1/3 cup raw honey, to taste
several drops NuNaturals Pure Liquid™ Clear Stevia™, to taste (optional)
Add orange juice and honey to a saucepan, bring to a boil. Add cranberries and boil until burst, stirring often (about 5 minutes). Reduce heat and simmer over low heat for 10 m inutes. Add spices, orange zest, and drops of stevia if needed (to taste); stirring to combine. Place cranberry sauce in a heat-proof container, cover and let set for 2 to 3 hours at room temperature. Place in refrigerator until chilled/ready to serve.
Makes 6 to 8 small servings.