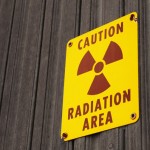 What is irradiation? Irradiation is a form of decontamination that is used to kill microorganisms, bacteria, yeasts, molds, etc. It is used to help extend the shelf life of food products like dried herbs, teas, potatoes, flour, vegetables, fruits and more.
In the United States, the Food and Drug Administration (FDA) has approved irradiation for eliminating insects from wheat, potatoes, flour, spices, tea, fruits, and vegetables. Irradiation also can be used to control sprouting and ripening. Approval was given in 1985 to use irradiation on pork to control trichinosis. Using irradiation to control Salmonella and other harmful bacteria in chicken, turkey, and other fresh and frozen uncooked poultry was approved in May 1990. In December l997, FDA approved the use of irradiation to control pathogens (disease causing micro-organisms such as E. coli and Salmonella species) in fresh and frozen red meats such as beef, lamb, and pork. – Food Safety Iowa State University
An example of how much radiation our foods can be exposed to. During the treatment of dried herbs and spices they are exposed to as much as 3,000,000 rads of radiation in order to kill bacteria (and to help extend the shelf life as well). This amount of radiation is millions of times stronger than even a human X-ray.
While the spices (herbs) do not become radioactive, some of the cells can become altered by the radiation. The FDA assures us that this is safe.
Irradiation Destroys the Vitamin Content of Foods

Irradiated foods can lose from 2-95% of their vitamins. For example, irradiation can destroy up to 80% of the vitamin A in eggs, up to 95% of the vitamin A and lutein in green beans, up to 50% of the vitamin A and lutein in broccoli, and 40% of the beta-carotene in orange juice. Irradiation also doubles the amount of trans fats in beef. – The Center for Food Safety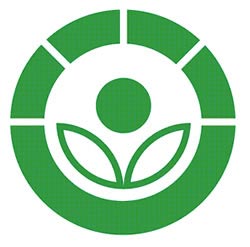 How are we to know if our food has been irradiated? Currently, irradiated food must be labeled "Treated with irradiation" or "Treated by radiation" and must display the irradiated "radura" symbol. The new rule proposed by the FDA would allow irradiated food to be marketed in some cases without any labeling at all. In other cases, the rule would allow the terms electronically pasteurized or cold pasteurized to replace the use of irradiated on labels. [Organic Connections Magazine]
The FDA does not require irradiated items that are used as "ingredients" (such as herbs and spices) to be labeled as such. This means any prepacked or processed food could possibly contain more than one irradiated ingredient and no warning label is required.
Consumers will NOT see the wording or radura for:
Multiple ingredient products where some, but not all of the individual ingredients were irradiated.
Irradiated ingredients in foods prepared or served by restaurants, salad bars, hotels, airlines, hospitals, schools, nursing homes, etc.
Irradiated foods prepared by delis or supermarket take-out counters.
Spices and herb teas
Sprouts grown from irradiated seeds
Ingredients in supplements
Plant-food ingredients that are processed again (like apples in applesauce or papaya in a salad-bar salad).
[Organic Consumers Association]
What can we do to avoid these irradiated foods? Avoid prepackaged "processed" food (it's not good for you anyway). Try to buy local organic foods, when possible, as these foods are not fumigated or treated with irradiation. Know the source of your poultry, meats, and eggs. And start your own garden even if you have a small space (see Square Foot Gardening
). You can grow most vegetables and herbs easily, rewarding you with good "wholesome" food.
If you need a source for dried herbs, spices and amazing teas, check out Mountain Rose Herbs. They sell organic herbs and spices (which are not treated with radiation). They are a very affordable and reputable company (in my experience) with a great product have affordable prices. (I do get a small commission if you purchase through the above link. I order from them myself regularly and am always pleased :).)