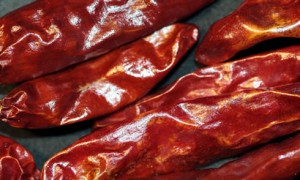 You can tailor the spiciness of this Adobo seasoning blend by the type of chili powder (ground chili's) that you use. Ancho chili's are fairly mild, while Chipotle's tend to be much spicier. I like to use a combination of the two for an in-between heat (spicy-ness). Use this blend as a rub/marinade for steaks, ribs, or chicken.
2 teaspoons black pepper
2 teaspoons salt
2 teaspoons ground Ancho chili powder (for more heat use a combination of Ancho and Chipotle)
1 teaspoon garlic powder
1 teaspoon onion powder
2 teaspoons dried mexican oregano, crumbled
1 teaspoon ground cumin
1 teaspoon unsweetened cocoa powder
In a small bowl, mix together thoroughly the black pepper, salt, chili powder, garlic powder, onion powder, oregano, cumin and cocoa powder.
Store spice mix in an air-tight container in the pantry or cupboard. It will last for serveral months this way.
Use as a marinade, a dry rub, or a paste for steaks, ribs, or chicken.
To use as a marinade: Mix 2 Tablespoons of seasoning with enough olive oil to form a liquid. Marinate chicken or steaks in the mixture for at least 2 hours before cooking as desired.
To use as a dry rub: Simply pat desired amount seasoning onto steaks or chicken and cook as desired.
To use as a paste: Mix 2 Tablespoons of seasoning mix with a couple of Tablespoons of olive oil and brush on steaks or chicken while cooking.
Makes 1/4 cup.
*Sugar-Free / Grain-Free

Email To A Friend

Print This Page