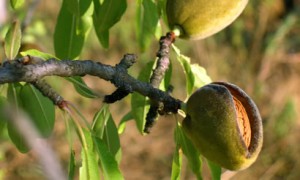 This "press-in" pie crust is so easy to make and is perfect for tarts, cheesecakes, or other desserts…like key lime pie.
2 cups almond meal
1/2 cup arrow root
3/8 cup coconut oil or butter, melted
1/4 cup rapadura
1/4 teaspoon salt
1/2 teaspoon vanilla extract
Combine all ingredients in a large bowl and mix with a fork until moistened all the way through.
Press into the desired pan…..ie. tart pan, spring-form pan, or regular pie pan.
Bake in a 325°F oven for 30 minutes. Allow to cool before filling.
Makes 1 – 9 inch pie crust.