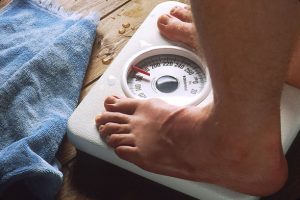 The diet/health industry makes more than a billion dollars a year, every year! That is a lot of money every year. But I have one question to ask, just one. If they were really helping people wouldn't they each year make less money as more people were helped? But, each year the diet/health industry makes more money. So they must be selling things that don't work, but the same people keep buying each year in the hope that it will work.
In my years of working, as a Nutritional Consultant, with people and their diets I have found that people each need a plan that is custom to their lifestyle. Though there is one concept that works time and time again to help people get off the diet roller coaster. Let me share this concept today with you and you can plug it into your life how you would like.
First, lets look at what diets do wrong since the solution is in the problem. Lets make a list of what the issues with diets are.
Diets are restrictive – and often limit calories.
You know what I am talking about with limited calories. It is a pain and yes you may lose some weight. Then after the diet ends we go back to eating the old way again and the weight comes right back.
Diets can require special foods – that are expensive or hard to find.
There are diets that require you to eat their brand of foods and these are not cheap. Or they want you to eat some special food that is hard to find locally and again not cheap.
Diets last only a few weeks – and try to change you in just days.
Most diets talk about a new you in 28 days! When that did not work the next new diet was 21 days, the next was 14 days, and then 7 days. To be an adult we say you have to be over 18 years old. Now a diet is going to in just a month or less change/undo all those years of incorrect eating?! If we're being realistic that doesn't sound right does it?
Diets require a lot of work.
Often diets require you to keep track of calories, or food points or some other way they measure how much we eat. This takes a lot of work since you have to keep track of everything you eat or drink.
Diets make you feel like you are dying.
What does everyone say when they are on a diet? They are suffering! They can't wait to get "off" the diet! Everyone usually counts down the days until they are off the diet and can go back to their old way of eating.
So what is the answer?
Well the answer to the diet question can't be one that is restrictive, requires hard to get foods, lasts only a few days, is a lot of work, and makes you feel like you are suffering. If it is made up of those traits it will fail.
Is there an answer?
Yes, let me share something that is very simple and actually seems too easy to work. But let me warn you at first glance it looks very big and overwhelming! Simple things can be that way at times.
Lifestyle Change!
I know you are thinking yes, you are right that is big and very hard to do! Now just wait a minute before you run off. Lets look at this. Am I asking you to change a lifestyle that you have been living for 20, 30, 40, or more years? Yes… but not overnight. How did you build that lifestyle? You added one part at a time, over time. But the important fact of building a lifestyle is that you did not change what you added, good or bad.
There is the answer! You see it right! Let's shine a light on it. When you built your current lifestyle, you did it one piece at a time. So to change it we have to do it one piece at a time. Now that sounds too easy… and slow. Keep in mind we are talking about changes that we are going to keep a lifetime, not just for 21 days!
How To Apply Change!
Notice that diets require you to remove something. When you remove something you miss it and want it more than before. So my advice is don't remove anything from your diet. Instead replace it. We replace all the time and it does not give us problems. If you get a new car do you complain to your friends that it doesn't have any scratches, the seats don't look worn, or that it rides too good? No… You enjoy the new car and forget about the old one that was replaced with something better.
#1 Key Of Change
To start changing your lifestyle pick something easy to replace. An easy place to start might be with snacks. At work do you have a snack, during your break time? Bag of chips, a candy bar, soda, etc… Replace it with a piece of fruit! Fruit is actually the very first snack. It comes usually in single serving size, has its own package, and actually often contains compounds that help satisfy that snacking need.
Take a banana, orange, an apple, or some grapes to work. They don't need to be kept cold so they are easy. When it comes time to get that mid-day snack, eat your single piece/serving of fruit.
#2 Key Of Change
Change means not going back. So make the commitment that you are going to keep eating the new snack and not go back to the one it replaced. If you did that for the rest of your life what kind of change would that replacement make? LOTS! That piece of fruit is cheaper than the bagged snack, is better for your body, and it gives you real energy.
#3 Key Of Change
Don't stop the change in 28 days. In this example we picked snacks, so lets look at them. Snacks can be an important part of life. They break up the day, hold you till your next meal, help you to not over eat. More importantly you are keeping a habit you have established over years. You have just changed what you eat in that snack, not the habit of snacking.
Apply This Concept
The key here is do not move to another area in your diet until you are completely firm in the change you made. It might take a few weeks or even a months to become firm in that change. But keep that replacement and it will benefit you over your lifetime. The same concept can be applied to other parts of your diet. Say you want to remove sodas from your diet. Just replace them with some drink that is good for you (maybe it's water if you find you don't drink enough). Or if you eat too much fast food for dinner, commit to making one meal a week to replace that dinner.
See how easy it is to change replace one thing in your daily diet. Overtime you can replace your whole diet with one that is healthy and on track with that new lifestyle. Just don't rush it all good things take time to create. Make it fun, try something new. Lacto-fermented foods can be something new and fun to try and give you foods that you can use to replace others that are not filled with life. The ultimate fermenting kit has fun videos and all that you need to learn something new, just check it out!