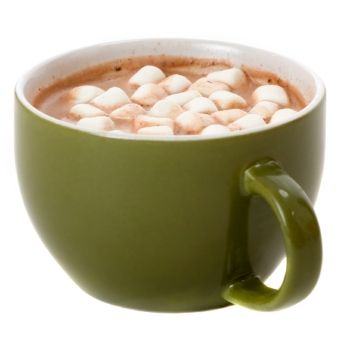 This is the time of year when we are least active and feel like just staying under the blanket with a cup of hot chocolate. Don't forget this is also the time when we usually have the biggest issues with colds, the flu, and allergies. So that hot chocolate must not be giving our body the boost it needs. It makes sense that we need to get all the extras we can to stay ahead.
We don't eat lots of vegetables during the winter, and the ones we do eat are usually from areas that are not local. On average, your food travels over 1,500 miles from the farm to your table. When these vegetables are transported from great distances the food is old when we get it. Often it is picked before it is ripe, has to be fumigated for travel, and artificially ripened on arrival. This all leads to:
Lower digestibility
Decreased enzyme levels
Lowered vitamin levels
FACT: We are what we eat. When we eat lower quality foods we deal with the results of that. Lower digestibility shows up in less nutrition available for digestion. Decreased enzyme levels lower the quality of digestion that occurs. Lowered vitamin levels in foods means less vitamins available to the body. Is it a surprise that our immune system is lower during the winter with these things happening?
How about that lacto-fermented foods can aid our bodies during these winter months because they have:
Higher digestibility
Boosted enzyme levels
Heightened vitamin levels
FACT: We are what we eat. When we eat higher quality foods we are rewarded with the results of that.
Lacto-fermented foods help remove some of the burden of digestion, which is our biggest energy use daily, by producing a food that is somewhat pre-digested. To me this means less energy needed to digest my foods and more energy for living. Boosted enzyme levels mean more complete nutritional breakdown, and more building blocks for my body. Heightened vitamin levels, means … I think you get the picture. Lacto-fermenting can go a long way to helping to regain some of the lost benefits of vegetables anytime of the year.
Yes, you can ferment in the winter. In fact you need to more than ever.
Lacto-Fermenting during the winter. Did you know some websites tell you it can't be done. REALLY?!  We do it all the time. Get a small space heater and heat the area where you have the ferments. The temperature only needs to be around 70-ish to create a great environment for fermentation to work. Find a corner or small boxed in area and let the heater do the work. You will be surprised, the heater will not run all the time, it does not take much to heat a small area. Sounds like a summer corner to me!
Lacto-fermenting is easy to do.
One of the biggest comments we get from our students after they start making their own lacto-fermented foods is, "It was so easy". If you can cut some vegetables and follow some simple instructions, you can lacto-ferment. We have taught 9 year old kids how to do it in our classes and I bet most of you are older than that. 😉 To help you understand how easy it is we have created a lacto-fermenting eCourse, lacto-fermenting book, and lacto-fermenting kit all at an affordable price.
Lacto-fermenting in Winter
Share some of the foods you have lacto-fermented in winter months in the comments below.