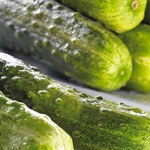 We hear about how healthy fermented foods are, but how do we get these foods into our daily meal plan? I hear people tell me all the time, "I just can't eat sauerkraut another day in a row"! Guess what I agree, eating the same foods everyday and week-in and week-out can wear out any healthy eating plan. People like variety so, plan and get some variety into your daily servings of fermented foods. You just need to know the Basic Four Fermented foods you need to have on hand!
Must Have Fermented Foods
Every plan has to have a foundation it is built on and eating fermented foods daily is no different. If you take the time to make some foundational fermented foods you will be prepared to empower your meal plan with variety that can keep you going for the long run.
Basic Four Fermented Foods
Notice that there are really only four items that I list as the basic four needed to have a variety of fermented enriched meals daily. Make these four lacto-fermented foods and you will save yourself a lot of effort and boredom. The add-ons list are additional lacto-fermented foods that you can make as you go along to add extra punch to your meals. The nice thing about these basic four fermented foods is that the sauerkraut, pickles and carrots last for several months before you will have to make more, keeping you out of the kitchen more often (assuming you don't eat them up sooner…yes they really taste that good 🙂 ). Let's look at some meals and see how they work.
Fermented Food Enriched Meals
There are really only four types of meals you eat daily – Breakfast, Lunch, Dinner and Snacks. Adding fermented foods to your meals makes for a lot of variety while helping to provide for a healthy digestive tract.
Breakfast – your first real meal of the day.
Yogurt can fill in many places and help to make a good light meal to get you going.

Yogurt can be eaten plain or add in some fruit for flavor and variety!
Shakes that use yogurt as a base can be simple and fast – yogurt, fruit, milk or water, some ice if desired, along with a natural sweetener. This can be a quickly made meal to get you out the door.

Scrambled, Fried, or Poached Eggs – just top with some fermented ketchup or salsa, or even a side of sauerkraut.
Lunch – mid-day holding meal is a very flexible meal so you have many options.
Sauerkraut and fermented beans, and peppers can be great add-in for that lunch.

Salad is a easy to transport meal.
Sauerkraut tops a salad and adds some crunch, try it and you may be surprised at how it easily blends with other foods.
Fermented beans or bean paste can be put on top of a salad to add a Mexican type dish. Add some fermented peppers to add crunch and some heat if you want.

Pickles, mayonnaise, sauerkraut, ketchup and peppers are great toppers for sandwiches.

Keep in mind fermented foods aid in the digestion of cooked meats.
Pickles and peppers add a nice taste and crunch to that sandwich.
Or just eat your pickle on the side.

Snacks – holding power between meals
Yogurt, Sauerkraut, Pickles, Carrots, Fermented Beans, and Peppers can all be great snacks that will not fill you up before dinner.

Yogurt can be eaten plan or with some fruit.
Sauerkraut can make a surprisingly fulfilling snack.
Pickles, what do we need to say.
Fermented carrots are easy to carry in a baggie, don't need refrigeration to transport for the day, and are a great finger food to snack on.
Fermented beans can make a dip for vegetables. Yogurt can make a great dip too.
Fermented peppers can be eaten along with carrots or stand alone.
Dinner – last big meal of the day and another chance to add fermented foods to meals.
Meats are great topped with sauerkraut. A chicken breast on a bed of greens with some sauerkraut may not sound like a home-run, but I dare you to try it. Sauerkraut works great on pizza that has meat along with fermented peppers. REALLY, I can't say enough about how meat and sauerkraut work together to complement each other. Personally I usually never eat sauerkraut by itself, it is always with other foods.
Want Mexican, make homemade burritos. Fermented black bean paste, onion, peppers if you want, cheese, avocado, tomato, sour-cream, and hot sauce all add together to make a super-burrito.
How about a great big salad topped with some fermented beans, peppers, carrots or sauerkraut. Add some seasoned meat and grated cheese, along with a little avocado and you have a great taco salad.
I bet you are seeing that there are many ways to use the Basic Four Fermented foods. The biggest secret I can share with you is make the fermented foods add-ons to your already favorite meals. Some many people tell me they are burnt out of making fermented food, because they are tired of just eating fermented foods as meals. When I suggest to look at fermented foods as add-ons it can make all the difference.
Start today by making your plan to add fermented foods into your daily meals.
Need to understand how to easily make fermented foods checkout our Fermenting Kits, the low prices may surprise you. We have all you need, from the basics and more. Remember, we're here for you and always stand behind our products. Honestly it can't get much easier than that.